Leveling Kits
We Install Leveling Kits on Ford, Chevy, Jeep, GMC, Toyota and Nissan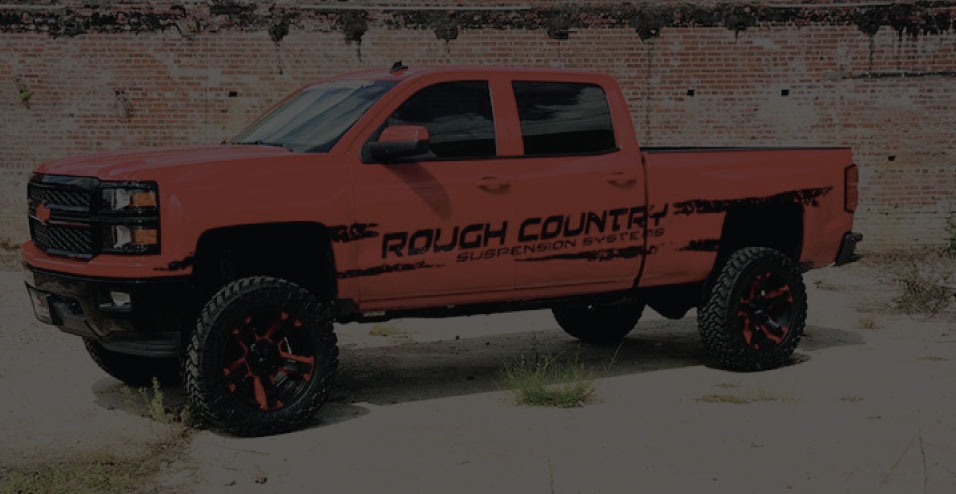 Advantages of a Leveling Kit
Most trucks were built to haul heavy loads in the back, so the rear end sits higher than the front. If you are looking to increase the height of your vehicle, a leveling kit will raise the front end up a few inches and level the truck, giving you greater ground clearance and leaving the load capacity unchanged. You also gain the capability to run larger tires. Leveling kits are relatively inexpensive and simple to set up, so stop by Leone Auto & Tire or contact us to find out more about our installation deals today!
Ford Lift Kits
Leone Auto & Tire has extensive experience in positioning leveling kits correctly. We service many different Ford models including:
Ford Bronco
Ford Excursion
Ford Expedition
Ford Explorer
Ford F-100 Pickup
Ford F-150 Pickup
Ford F-250 Pickup
Ford F-350 Pickup
Ford Ranger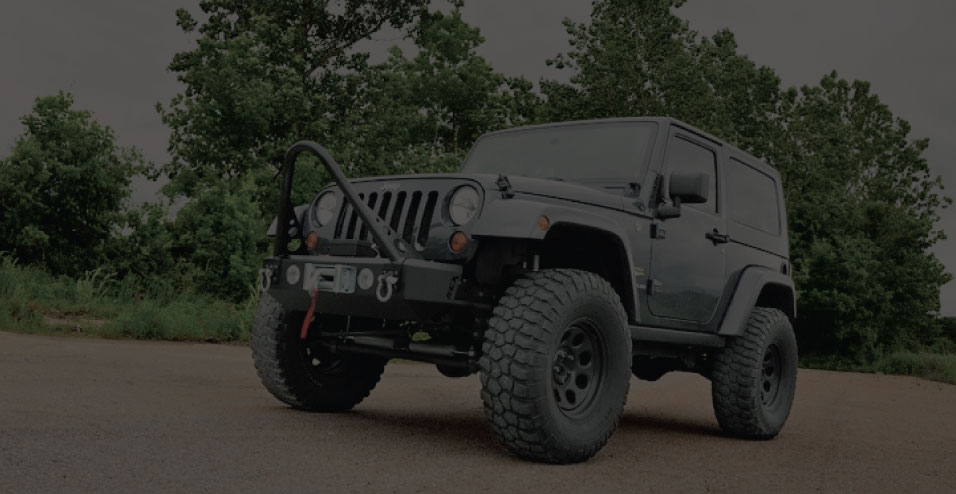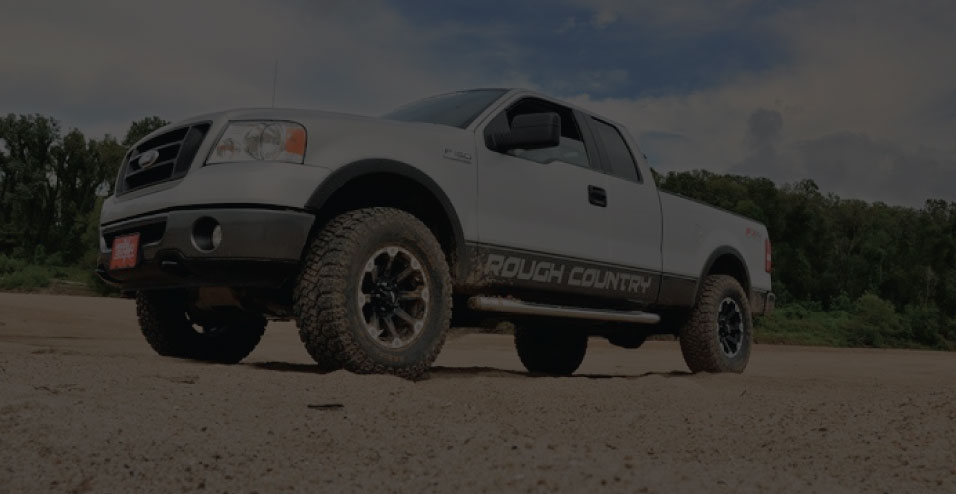 Jeep Lift Kits
From YJ, TJ, or JK Wranglers to Jeep CJs, our professionals know how to put in a leveling kit into your Jeep properly to make you feel on top of the world.
Rough Country Leveling Kit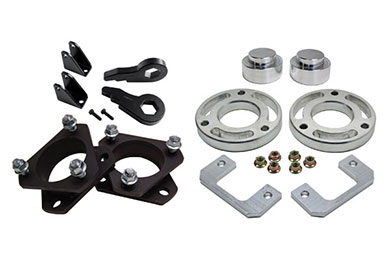 If you are searching for a more aggressive stance for your truck, Rough Country leveling kits are perfect for many models. They are easy to for us to install, so you can quickly take your driving experience to new heights.